BW89 wrote:
How do I start the downloaded Version?
It is just a standard unity build, there should be a Windows_32.exe or a Windows_64.exe executable depending on the version you've downloaded. If you run that it should load the unity menu (see below for the screenshot) which allows you to rebind controls and set graphics options, click the play button and you are good to go.
WASD to move around Q and E to rotate the camera.
On the terrain tool left click to raise terrain and right to lower.
other tools left click to build, right click to demolish.
Attachment: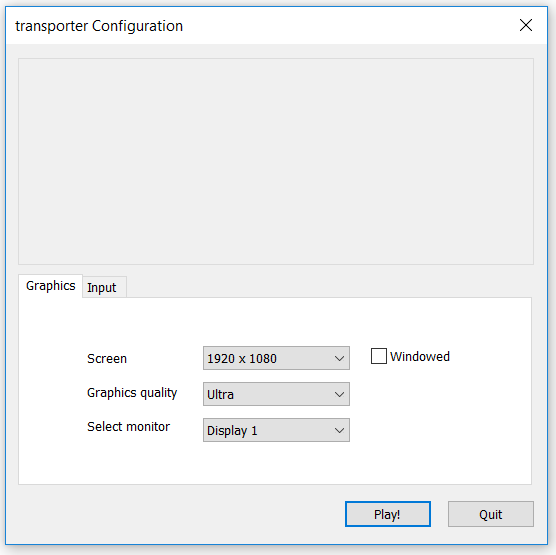 startup.PNG [ 9.85 KiB | Viewed 1215 times ]
Hoping to release a new build in the next few days, I've added:
- Heightmaps
- Greatly increased performance (distance based culling, and removing some debug tile text did wonders) works smoothly with 512x512 maps
- Improved the color of atmospheric fog and water at night
- Improved how the Iron Mine is placed so it doesn't collide with the ground
- More town buildings
- Music and Sounds Effects
The Big feature which is delaying my release is working on the vehicles and network code now have a fully functional network which can have links added/removed/merged/duplicated
as well as articulated vehicles and also fixed the sudden reversing that This is my name mentioned, as well as some juddering.
Take a look at this low quality gif:
Attachment:
JunctionDemo.gif [4.65 MiB]
Not downloaded yet
The actual game is running far smoother than the gif recording
_________________
Real life transport planner
My projects:
Link to my UK Scenario
|
Scenario Builder GS
Do check out my 3D unity transport game:
transporter