Small update today

I'm going ahead and releasing 0.2.0, which is a relatively minor update which adds the plate girder rail bridge, the concrete viaduct road bridge, and changes the rail version of the steel truss bridge into a cantilever style. Here is the set as it stands with this release:
Attachment: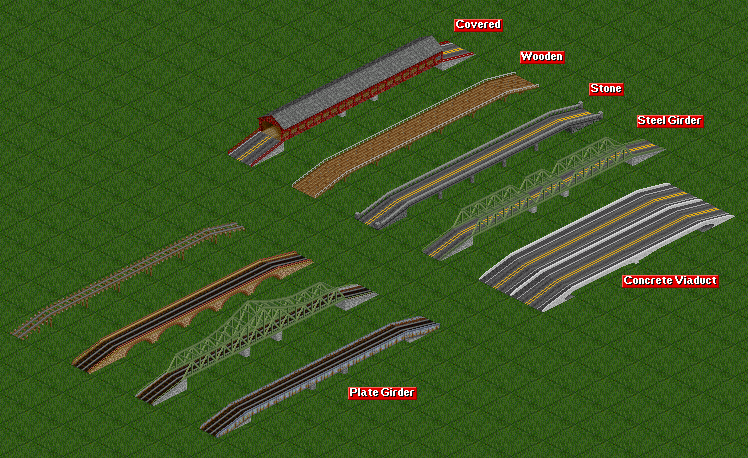 Pronborough Bay Transport, 5th Oct 3000#1.png [ 157.77 KiB | Viewed 299 times ]
Please note that I've shifted around some of the internal bridge IDs so the new gui icons make more sense and to get the set ready for additional bridges; unfortunately this means broken savegame compatibility. On the plus side though I shouldn't have to do that again, so future updates should be savegame safe

Also note that this is a relatively quick-and-dirty release, at least for me, so there may be a goof or two. If all goes well, the next update should contain the cable-stayed bridges shown earlier as well as some other bridges (mostly road/rail counterparts to existing ones, which aren't done yet) and some other improvements to provide a better overall polish

.
Enjoy!