The parameters have defaults to turn vehicles on but for some reason they don't get set properly when you upgrade an existing installation. Not sure why - maybe I'm missing something in NML?
In other news, there's a new update on BaNaNaS. This doesn't change any gameplay (apart from a more typical cargo capacity for the horse drawn tram) or add any new vehicles, but does fix a couple of things that have been annoying me for a while:
The vehicle ID scheme was too sparse, causing issues with the articulation settings for newer passenger trams.
I still wasn't happy with the shading, especially on curved parts of vehicles.
The first is a boring internal detail, but it's been corrected. Note that this is a
breaking
change and you won't be able to use the latest update with existing games - I've tried to avoid them where I can, but the internal ID scheme was becoming quite broken and needing a lot of workarounds.
The second is less boring or internal. Every vehicle in the set has been reprocessed using a new technique which works out the lighting normals and calculates shading based on those. IMO it's a big improvement and makes a lot of company colours usable that weren't before. Some "before and after" screenshots: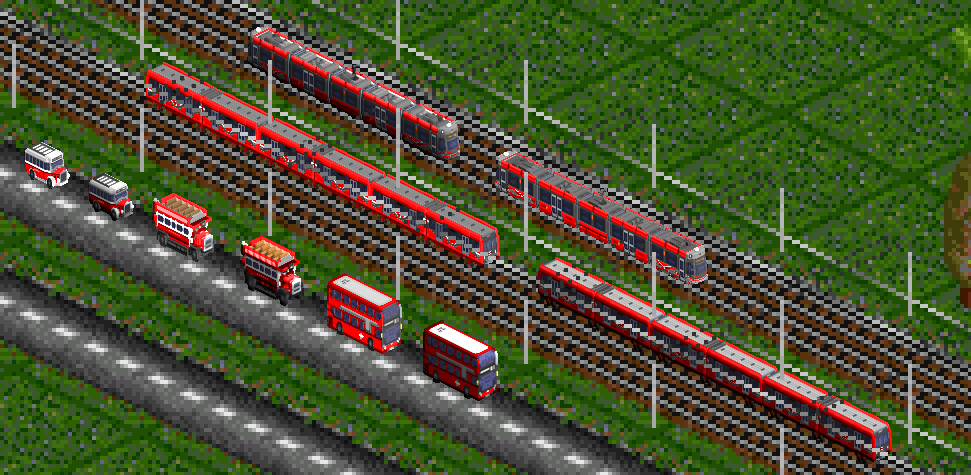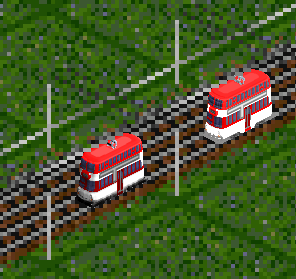 The extra definition also helps a lot with the 1x view. It's still not at the level of a hand-drawn 1x/8bpp set, but the vehicles look a lot more distinctive and less like a flat blob of company-coloured pixels with the shading updates: