Bob_Mackenzie wrote:
I still rather like my own bus set, so it would be nice if there was a parameter in this set to turn off the passenger vehicles. Having said that your buses look great and if this set gets more buses it might be the time to lay BBB to rest
Great suggestion - version 23 adds some parameters to control the various vehicle classes: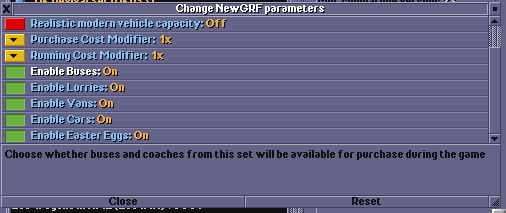 Those two options down the bottom? Well, I've been taking advantage of 2x zoom to add some even smaller vehicles -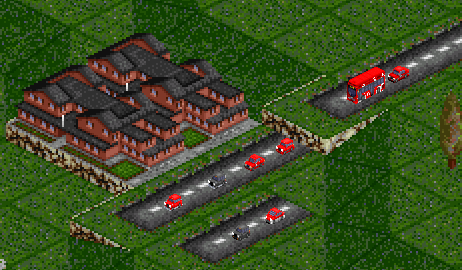 I think this really is the limit now, short of doing the whole set at 4x zoom! They don't look horrible at normal zoom, but there definitely isn't much in the way of distinguishing features. (Not that there's a whole lot even zoomed in...)
There's a new bus too, which may be recognisable to anyone familiar with the bus stand just outside Tower Gateway in London.
Easter Egg, I'll leave you all to find out. But I had to have my real-life car in at least one game.
Finally, because it seemed wrong without the option, you can refit the two London cabs in either company colours or as a black cab using cargo subtypes:
Enjoy the latest! As usual, it's on BaNaNaS.