Had a spare moment so I did some more to car parks.
I've manage to design them to expand over 6 railway line and or roads.
The tiles are designed so can make the car park 5, 6, 7 or 8 wide. But the wider you make it the more glitches it has. As can be seen by the holes in the wider one .. can become dangerous to drivers.
Attachment: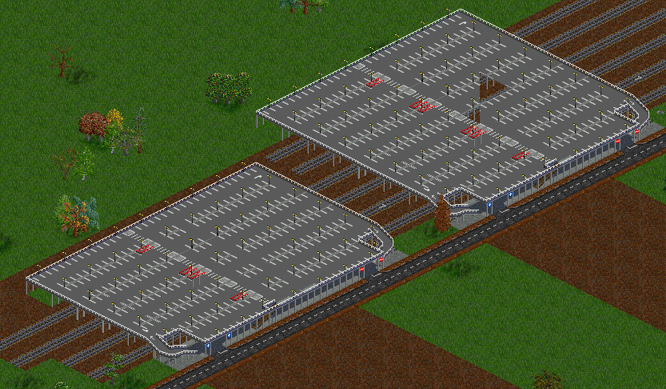 carparkoverrailsupdate11.png [ 564.15 KiB | Viewed 2663 times ]
Pieces also designed so can make it as long as you want.
Intend to make another wide set with a shopping mall. Not sure if leave car park that level and the far 2 or 3 rows of parking remove and make these shops, or move the car parking up a level and place a big shopping mall underneath.
The decision will be pending how difficult my idea becomes.
If you like to try here copy of the Newgrf file .. but please note .. the first set of car parks I did only made for one direction at the moment ..
The wider ones can be used both directions but have no cars yet.
Attachment:
Auz_Lineside_Objects.grf [2.49 MiB]
Downloaded 61 times