Jyratos wrote:
The Van Hool ExquiCity doesn't have a purchase sprite.
It does now.

And this is exactly why you shouldn't code things from the forums but only those that I have uploaded (or will upload) on devzone. I re-check all files before uploading them to devzone and only those are "safe" for coding. You can never know when I spot a possible mistake and correct it, in fact I know I've done it several times with urban buses, sorry mate, you've probably coded some files with mistakes. I know it's a few pixels here and there but these few pixels sometimes count a lot.

Jyratos wrote:
-All vehicles with model life lower than 5 are never expiring.
As I've warned you all before, that "exit year" in the tracking table is NOT their expiring year, it is the "end of production" year. Model life will have to be guesstimated as there are no adequate information on the net.
What I suggest is to make all with a life of 15 +/-5 years (random variable if possible) -
for now.
This is something we can deal with later on, it's most important to get a playable GRF.
Jyratos wrote:
PS: I'm having problems on understanding how the bundles work. For the moment I will upload the nightlies on the forum.
Unfortunately I can't help you with this. Is anyone better familiar with working on devzone please? I've created the "topic" but I don't know how to set up a repository and stuff like that... I'll gladly give full access to anyone who's willing to help sorting out some folders/files a bit... Thanks in advance!
---
And, in the meantime, have a few...
Attachment: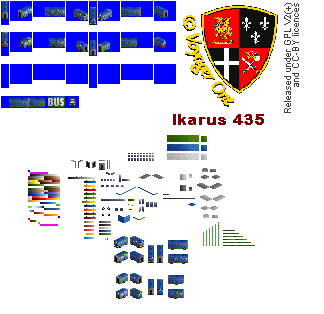 Ikarus 435.PNG [ 9.83 KiB | Viewed 1301 times ]
Attachment: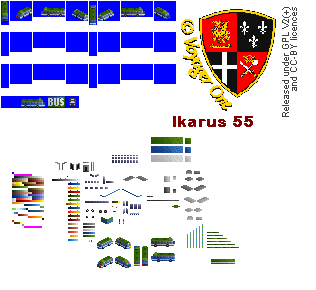 Ikarus 55.PNG [ 8.83 KiB | Viewed 1301 times ]
Attachment:
Scania K113TRBL.PNG [ 9.5 KiB | Viewed 1301 times ]