I have been playing the game of pushing cargo chains; build a circle of deliveries, and see what happens

I had a nice collection of worker yards, where the workers were moving to the quarry with a few feeders. Bringing building material nicely explodes the yeti production, the station to the top-right needs a bit more attention, I notcied

Attachment:
worker_yards.png [971 KiB]
Downloaded 11 times
Stone quarry seems to collect workers:
Attachment: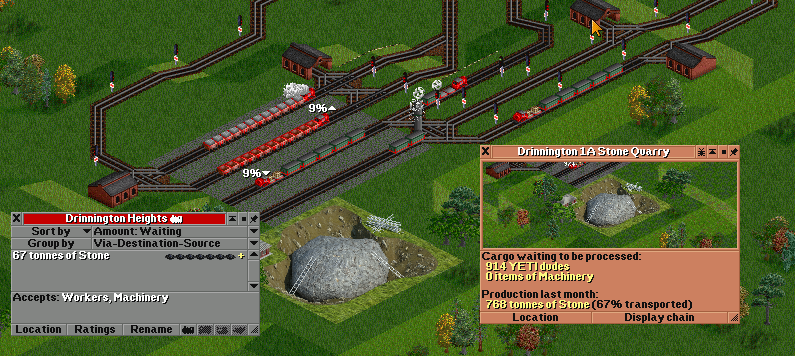 stone_quarry.png [ 271.86 KiB | Viewed 2760 times ]
If I do more with the workers yard station at the top-right, the number of workers will probably grow even higher.
Stone gets moved to the stone/tree crusher aka construction yard:
Attachment: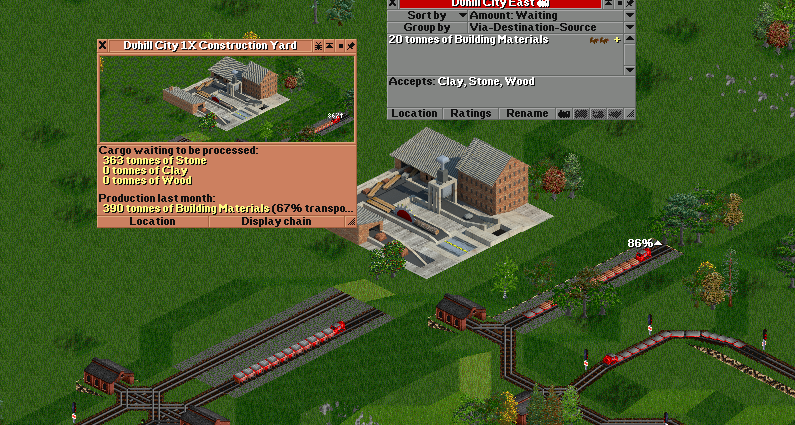 construction_yard.png [ 305.34 KiB | Viewed 2760 times ]
No surprises here.
It takes a bit getting used to the continuous production, but I like it. In this short game, it seems to have a nice effect on the train flow, even with 2 platforms you can continuously have a train loading at one platform while the other platform is used for the departing and arriving train.