Nice idea. I still have some graphics I made over the years which never really made it into a set, not as far as I know, anyways;
DB ET 403 (Originally drawn for the
Bundesbahn Set
which never made it)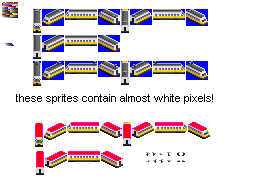 DB ET 420
Dutch sign posts
DB RE 160
German sign posts
Concept art for a modern station roof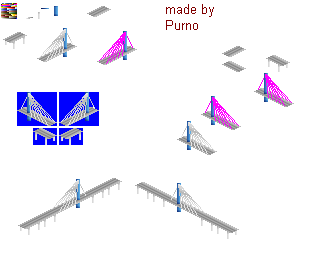 DB VT 133

DB VT 612

Silly toylandish cargo wagons
Pedestrian crossing ("Zebra")
Belgian Type 82 (Since the
Belgian Trainset
didn't really get of its feet either)

Incredibly boxy rail depot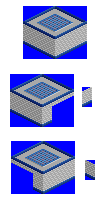 School bus

Small station buildings
Footbridge
All under
GPL v2
.
Some of this stuff is pretty old, would be nice if there's still something useful here

_________________
Contributor to the
The 2cc Set
and
Dutch Trainset
. Inventor of the
Metro concept
. Retired Graphics Artist.

Download TT | Latest TTDPatch | OpenTTD | OpenTTDCoop | BaNaNaS: OpenTTD content system | 2048² OTTD scenario of the Netherlands
GRF Codec | GRF Crawler | GRF Maker | Usefull graphics & tools sites | NML Documentation Wiki | NFO Documentation Wiki


All my graphics are licensed under GPL.

"Always remember you're unique, just like everyone else."