Purno wrote:
Hextrasher wrote:
Awesome! Cant wait!
Are you going to create the NSHiSpeed ICR coaches as well, to be run in combination with the TRAXX ? This is what I mean: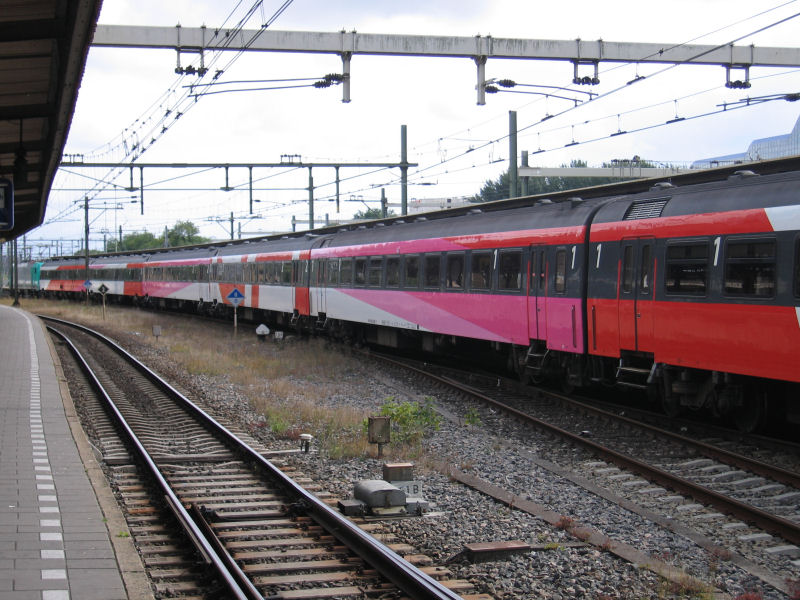 Too much effort for too little benefit. Let the NS first decide upon the order which the coaches are being put in, right now, all I see IRL is a mess.
Not to mention the fact every damned coach is different. (Though, admittely, some MUs have that too).
In the pic above it ain't that big of a mess, just look at the coloured bars running along the train and you'll see that it's one pattern... So I think NS has decided in which order they'd put their coaches... The only coach that's probably not on the right place for this train, is the 4th coach from the TRAXX at the head.
OK, each coach is different, so it'll indeed be a lot of work, that's true.
@Snail: I've put the steamers on my stick, and will start working on it as soon as the alignment-troubles are over. But I'm intending to have a releasable, bugfixed version ready by
end of April
. Along my work on my website, and (duh) work, it might be so that the sprites you sent are not (or not all of them) available in-game in the first release.
@Everyone: You read it right: I'm setting myself kinda deadline. For the next month, I'm gonna work even harder to get everything on track, and I'll post test-GRFs to the team each week (starting next Wednesday) when I've altered anything. The only delay which can occur are bugs they find... When the set has been approved by all of them, then we'll release it (hopefully)
by the end of April