Today we had a meeting of AFOL:s (Adult Fans Of Lego) in Norrköping, Sweden. We talked a lot, got some food, and played with LEGO!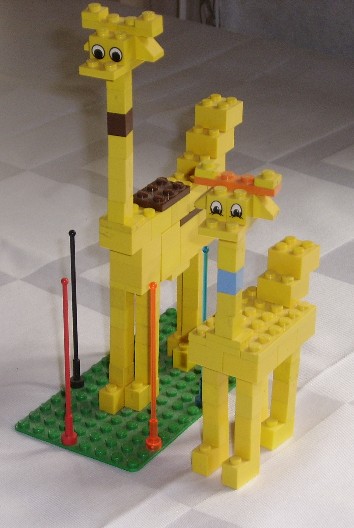 First we built 'vignettes' depicting scenes from films, and guessed what the others were trying to re-create. The first is mine...
You just can't miss this one!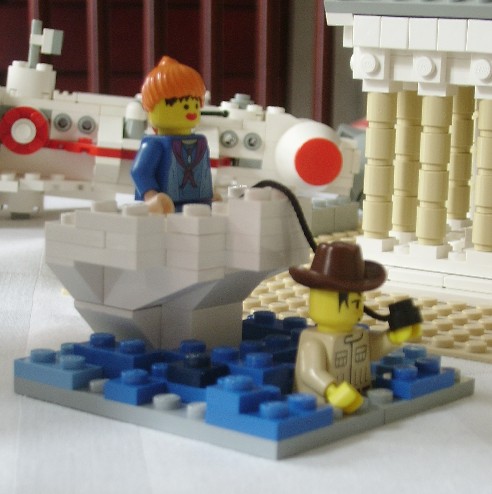 A golden oldie...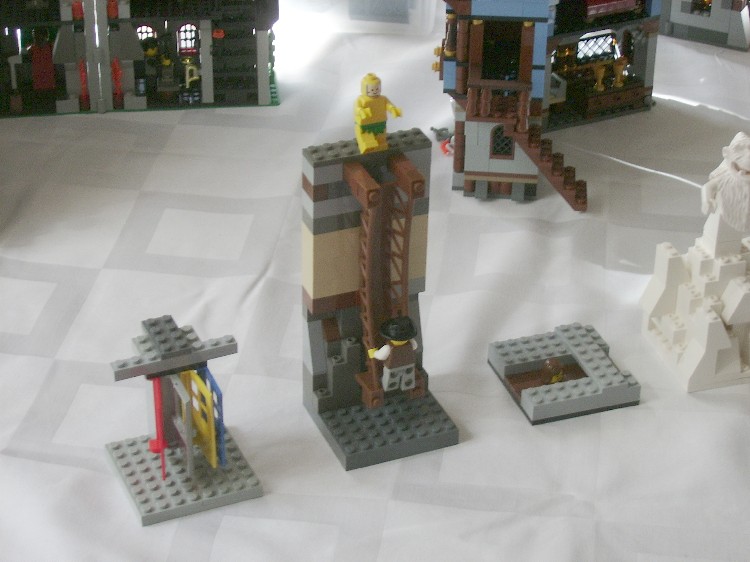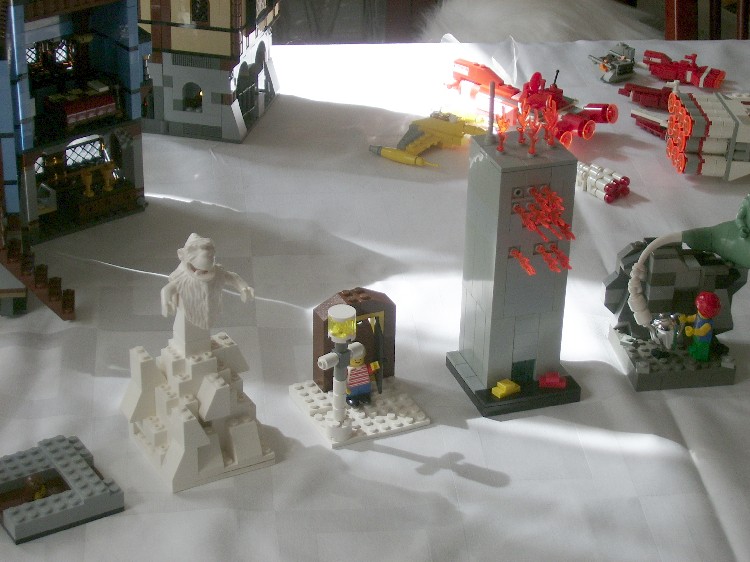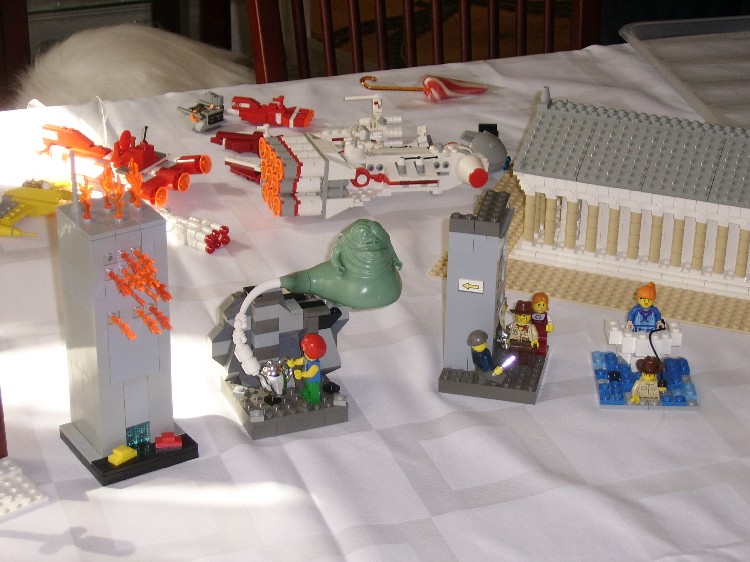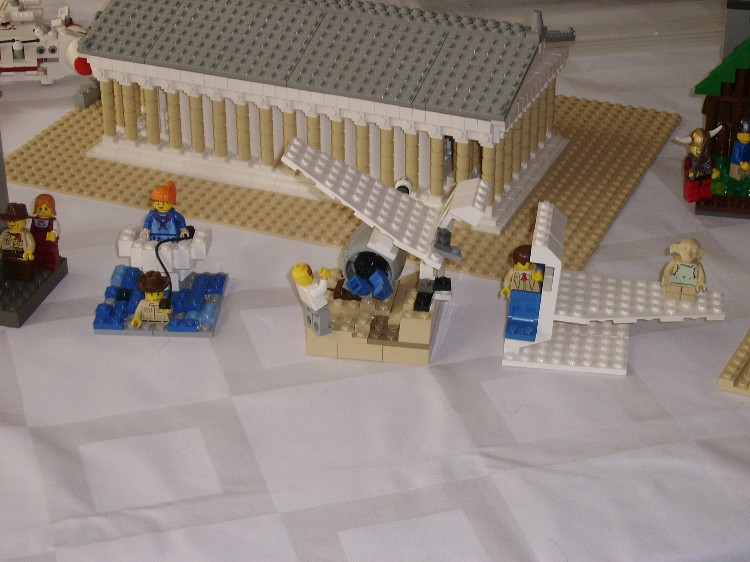 Then we built a GBC (Great Ball Contraption), unfortunately only three working modules, but still fun.
http://www.brickshelf.com/gallery/anders-isak/Norrkoping/ssa54306.avi
Then we should team up two and two and build a catapult (or whatever) and try to land five 2x2:s inside a fortress 3 meters away. My team built a trebuchet:
http://www.brickshelf.com/gallery/anders-isak/Norrkoping/ssa54308.avi
The winner - all five ammo inside the fort - unfortunately not ours: