You are right about the CRJ EXTspotter, my mistake I thought the manufacturers name was Canadair, but it is Bombardier Canadair Regional Jet (CRJ) and included.

The Boeing737-800 XL isn't there:
Attachment: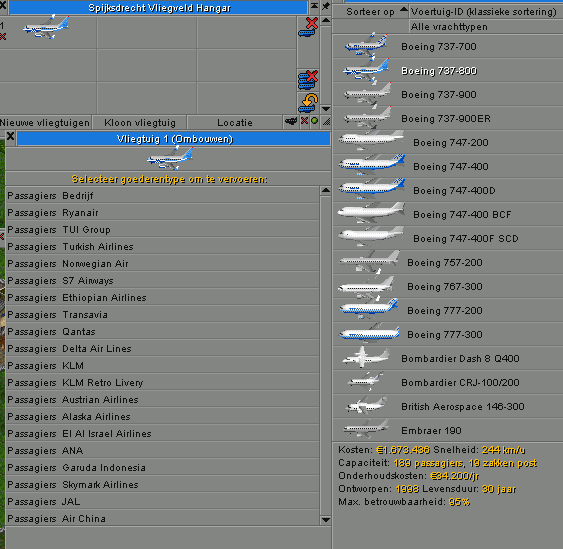 WAS737-800.png [ 33.21 KiB | Viewed 377 times ]
And the Concorde only has the AirFrance livery:
Attachment: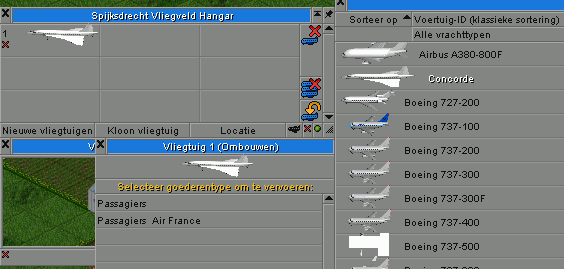 WASconcorde.png [ 20.01 KiB | Viewed 377 times ]
I have checked this using the latest nightly (r712)
And I think it is very good that there are high standards for the liveries of the planes in the set, that is what makes this set so very fun to play with!
The reason I did my search through this thread is that all previous not included liveries that were posted here, are now collected and can be easily checked to see if they conform to the standards of this set (and eventually be included if they conform). It means that from now on any new liveries can be placed also to the WAS-forum (or graphics contributers can be asked to place their work there from the start), so that you guys have a better oversight of what has been drawn. Because there is some confusion now about what is in and what not, which is not strange as work on this set has been slow for a while.
And... WOW that Skylift!

Quote:
I Would like to just inform that the project has just updated all its files, this means latest GRFCodec which was causing most of our problems! Soon no more white pixels!
Nice!

_________________
My Projects: viewtopic.php?f=26&t=57266
Winner of the september 2012 screenshot competition:
http://www.tt-forums.net/viewtopic.php?f=47&t=59459&start=120#p1049999
Winner of the january 2013 screenshot competition:
http://www.tt-forums.net/viewtopic.php?f=47&t=59459&p=1065284#p1065250
Henry Rollins: Listen to the stage manager and get on stage when they tell you to. No one has time for the rock star bulls***. None of the techs backstage care if you're David Bowie or the milkman. When you act like a jerk, they're completely unimpressed with the infantile display that you might think comes with you're dubious status. They were there hours before you building the stage, and they will be there hours after you tearing it down. They should get your salary and you should get theirs.