pixar wrote:
Here are some of my favorites on the Swedish railroad (and a few wagons). I tried to keep the list short, but it was to hard

DM3 in LKAB's livery
In the works..
Attachment: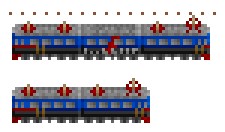 Image57.jpg [ 11.18 KiB | Viewed 769 times ]
Quote:
Too specialized
Quote:
When I have drawn a T44 that doesn't look exactly like T43 (which is already there), I'll think about another livery for it...
Quote:
I have a Hr 141 (don't remember if it's in the released set or not). Difficult to see a difference in TTD scale to a 242. The green livery is put on the wish list (primarily for the 141).
Attachment:

Image58.jpg [ 21.4 KiB | Viewed 769 times ]
Quote:
The black one is difficult to do well in TTD, the Veolia livery looks cool. I've added it to the wishes list.
Quote:
There's already a GC RC6, I'm reluctant to do another...
Quote:
On the wish list.
Quote:
It's the boring new SJ gray. Maybe... but it will look exactly like a gray X2000...
Quote:
Definitely on the wish list. Thanks!
Quote:
Maybe - it doesn't add anything to the game (or the train capacity).
Quote:
Same comment as for RC6 black. I won't do this unless I do the RC6...
Quote:
Also I think it's unfortunate that the ealier trains expire in the later years and cant be build anymore!
As already said, there's a setting for that, both in TTDP and OTTD.