Thanks for the responses

.
A321Pilot wrote:
In te 11th Picture you'll actually find 13 Class 325's

Your number is closer than mine, but it's still wrong

. Having looked at it again with the stations invisible, there are in fact ten trains of 325's visible. These are formed of 25 individual 325's, of which 22 are actually visible (some trains go off the edge). [/random statistic nitpicking]
Little Sutton, above, had three tracks going off to the left - that's the branch to Twyford. First stop is Melton Mowbray Town (being converged on by EMUs), although fast through trains use the avoiding line and head straight for Southampton, as the 91+DVT set is doing on the right. A pair of 92-hauled oil trains are passing (glitchily) on the bridge, as a pair of Tube trains call at the packed underground station.
Attachment: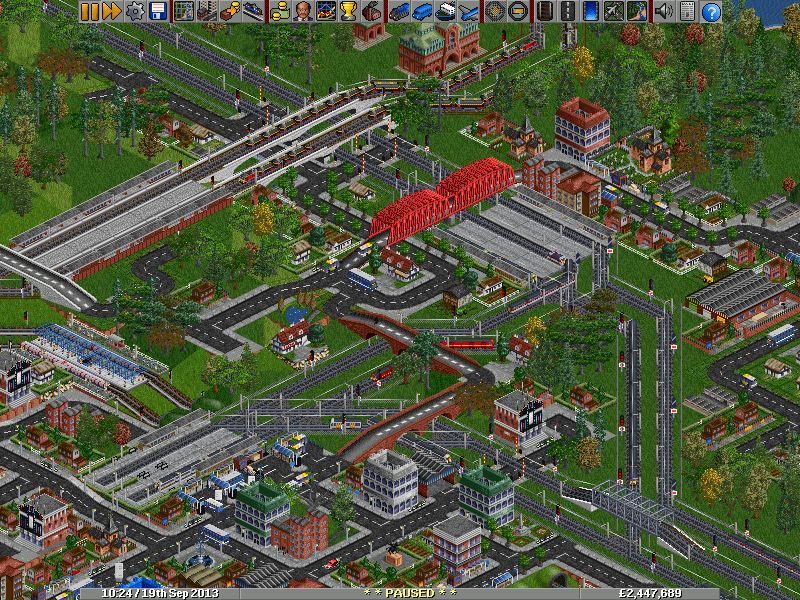 Thomson & Co., 19th Sep 2013#2.png [ 316.32 KiB | Viewed 846 times ]
The area immediately to the west - this is Melton Mowbray West, on the line from Guernsey to Twyford Valley. An Electrostar leaves the bay for the Hampstead branch, while another traverses the single track from Southampton. A Tube service terminates.
Attachment: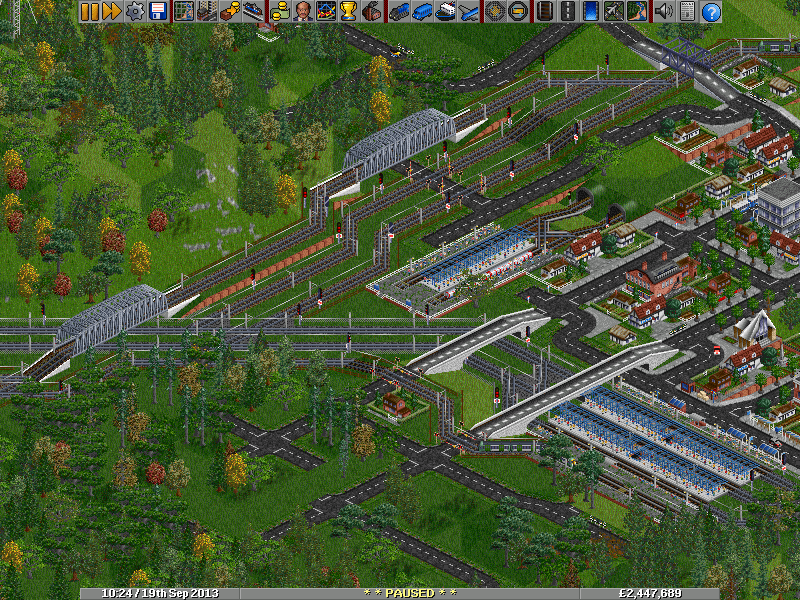 Thomson & Co., 19th Sep 2013#3.png [ 319.98 KiB | Viewed 846 times ]
Rather more peaceful...about as far from the city bustle as it's possible to get, the ferry from Leighton Buzzard approaches the jetty at Disley.
Attachment:
Sharkey & Co., 8th Feb 1987.png [ 226.97 KiB | Viewed 846 times ]
_________________
Temporary
Permanent signature filling text. Content
coming soon
delayed indefinitely! Oh, and I have a
screenshot thread
now...
Linux user (KDE), rail enthusiast and lunatic.
Author of an incredibly boring
sticky about NewGRFs